MINI Online
Economic, hassle-free & quick, our popular VERSA mini program is available onLine.
• More than 6,000 different tags ready-to-print!
• Horticolor quality that you can order at your convenience.
• You can see every tag (front and back) before ordering.
• You pick the delivery date depending upon your production schedule.
• You receive an immediate order confirmation.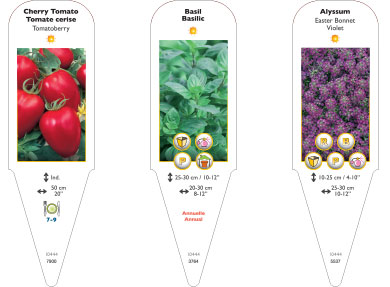 To find out more about our order deadlines and delivery schedule, visit: