---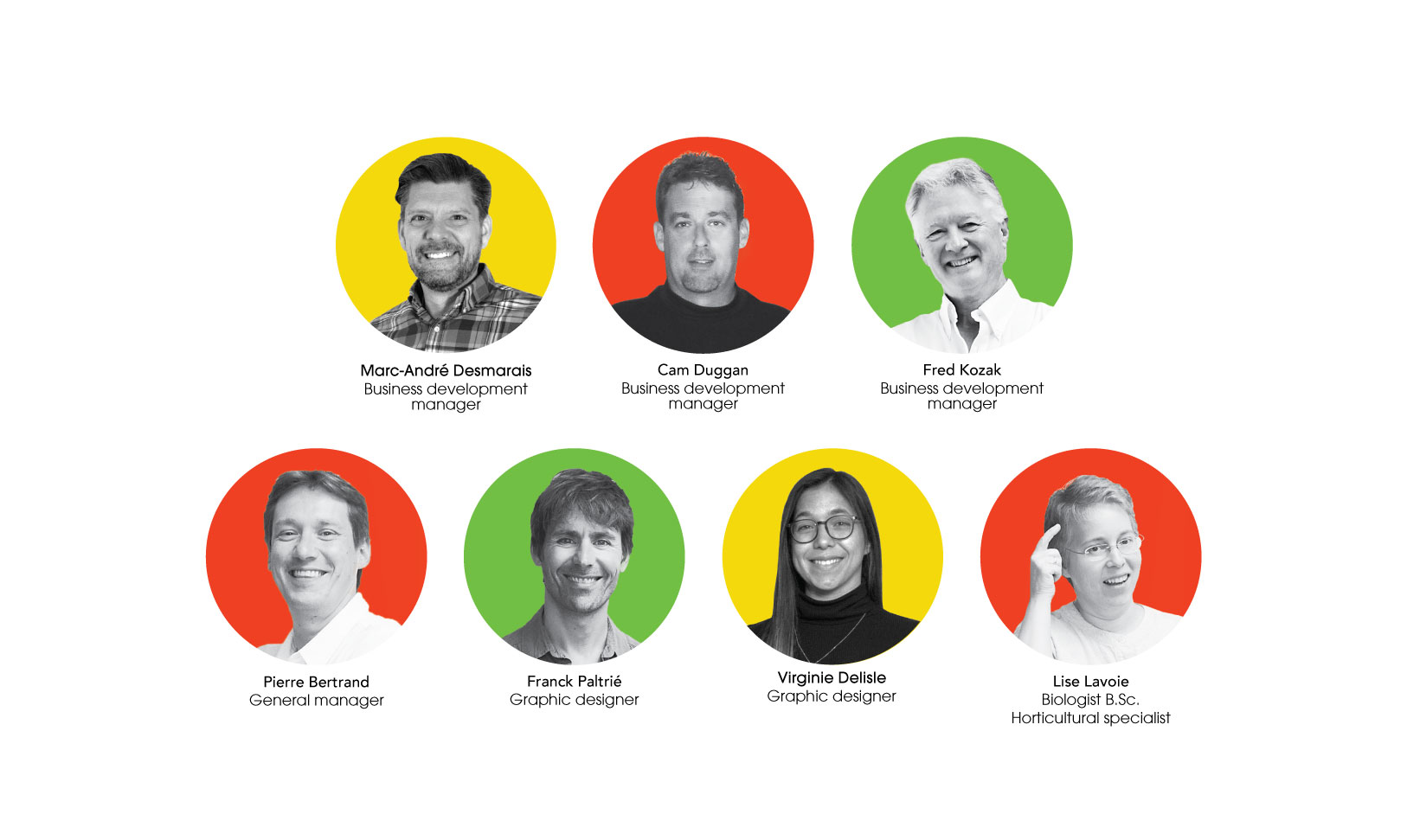 Our team is made of dedicated individuals with years of experience in horticulture, graphic design visual communication, marketing, packaging and printing.
Working together, devoted to the common goal: contributing to YOUR bottom line !
This mix of diverse talents allied with our state-of-the-art printing facilities delivers horticulturally-sound content, striking and often different design ideas culminating in efficient product execution and delivery.
You want to be successful ! So do we !
Together, we focus on products, presentation and context.
So the story goes
---
Horticolor Canada Inc. was founded in 1994. It is a subsidiary of Horticolor s.a. of Lyon, France, a European market leader in the field of horticultural marketing. Both companies are licensees of the international image library of NOVA Photo-Graphik of Vienna, Austria.
Establishing itself in Boucherville, QC in 1995, the company develops and grows serving the needs of an ever-increasing client base in Canada and in the United States. In 2005, its appointed plastic products printer, Van-Wyck Packaging of Owen Sound, Ontario purchases the company. Going forward, Horticolor is now a truly Canadian company with sales, image and plant description data base management as well as concept development and graphic design located in Québec, whereas printing, finishing and distribution are performed in Ontario.
In 2007, Van-Wyck Packaging merged with Bellshire Limited, also a printer specialized in packaging, thus forming Bellwyck Packaging Solutions. This manufacturing entity serves mainly the specialty folding carton and label needs of the cosmetic and pharmaceutical industries. It offers clinical trials and contract packaging services as well. The corporation has facilities and production sites in Québec, Ontario, British Columbia, Ohio, and in Long Island, New York.
2016. Horticolor. Still going strong in Boucherville in recently renovated premises, with a re-designed web site and a fresh new logo. A very capable and driven team ready to support your marketing and communication efforts.